---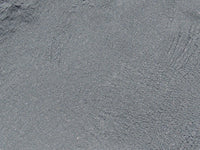 Because black silicon carbide is harder than aluminum oxide, it is generally used for the abrasive wheel, slurry, refractory, and ceramic industries
Silicon Carbide is special in the way it breaks down. As it breaks down into smaller particles, the media will expose new, sharp edges.
Therefore, black silicon carbide can be best used over and over, such as in a rock tumbler.
It is very effective in grinding almost any material other than Corundum. Simply keep adding new coarser grit, and as the media breaks down, it will create a "working blend" of particles.
All tumbling medias are new, not reclaimed.