---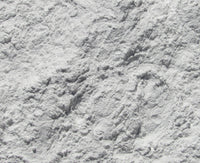 White fused aluminum oxide is a very high purity oxide, and thus recommended when contamination is an issue to be considered.
It is obtained from the fusion of high purity calcined alumina in electric arc furnaces.
It is therefore perfect as a rock tumbling media.
Can be used in Vibratory or Rotary Tumbler equipment.
All tumbling medias are new, not reclaimed.