---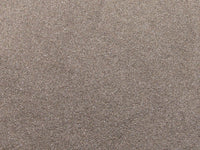 Brown Fused Aluminum Oxide is a brown aluminum oxide obtained by a reduction fusion of high-quality bauxites in electric arc furnaces.
Very Tough: Hardness Rating of 9 on the Mohs scale
It is therefore perfect as a rock tumbling media.
Can be used in Vibratory or Rotary Tumbler equipment.
All tumbling medias are new, not reclaimed.